<![if !vml]>

<![endif]>
<![if !vml]>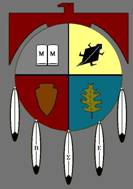 <![endif]>
CLICK ON ICON FOR LINK
page Last updated: 10/12/2005
B S E BETA CHAP. UA - IFC COUNCIL UA-ASUA HOMEPAGE

PUBLICATIONS ON BETA SIGMA EPSILON
Campus Diversity -Multicultural Organizations on Campus - Arizona Daily Wildcat, 8-29-2005

"
Billy said the fraternity's main goal is to promote diversity and the recognition of American Indian peoples. ........."
click to follow story
Native American fraternity first in the Western U.S. - Arizona Daily Wildcat, 3-26-2003

"
Josh Lucio was shocked to hear his name announced as fraternity President of the Year at the.........."
C
lick Here to follow story
Minority students find UA support - Arizona Daily Wildcat, 4-16-2003

"
Native American students moving from reservations to college life face a variety of challenges, but a center on campus.............."
click to follow story
American Indian Greeks ready to be role models
-
Arizona Daily Wildcat, 2-2-2001
"Members of the recently founded Beta Sigma Epsilon fraternity have proved there is a first time for everything.Beta Sigma Epsilon is the first American Indian fraternity at the UA, and in the United States."
click to follow story
Indians Helping their Own at the UA - Arizona Dailystar , 10-11-2005
(NEW)

"
It's small, but with two new inductees this semester, an American Indian fraternity founded at the UA has taken on the challenge of countering historically low student retention rates among American Indian students......."
C
lick Here to follow story
Indian Fraternity Pick Up Some New Members at UA - Arizona Republic, 10-12-2005 (NEW)
" A Native American fraternity now has eight active members at the University of Arizona and continues to work at its goal of creating a place on campus where students from reservations can feel at home..."click to follow story