<![if !vml]>

<![endif]>
<![if !vml]>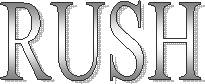 <![endif]>
<![if !vml]>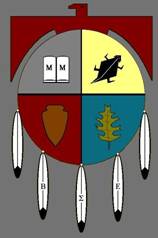 <![endif]>
WHAT IS RUSH?
Rush is the process by which men learn about a fraternity. It is a time for all college men to consider becoming a Greek, which is a big decision that will affect the rest of their lives. The University of Arizona holds a formal Fraternity rush known as "Rush Week". Throughout this week, every fraternity hosts events.
You can attend all of these events to check out each individual organization and see what they have to offer. Moreover, you can talk to the brothers of the different fraternities to see which one is right for you, if any. Then, at the end of the week, fraternities select the men that they want to invite to join by issuing bids. A man may definitely receive multiple bids from different fraternities, yet he can accept only one.
"Rush/Recruitment" may be defined as the mutual selection process that prospective members and chapter members go through during the recruitment period. Panhellenic and IFC sponsor a formal rush each fall semester, and IFC also coordinates a formal rush in the spring semester. Formal rush offers prospective members the opportunity to explore options with each chapter.
WHY RUSH?
It takes a strong-minded and determined man to go Greek. There are many advantages to being a Greek, and Beta Sigma Epsilon (BSE) will make you a better man and enrich your college experience with leadership skills and social encouragement. By becoming a brother of BSE, you will develop your character, sense of responsibility, scholarship, and improve your overall academia at UA.
Plain and simple, BSE is for those who want more out of life than mediocrity. Additionally, membership allows access to an elaborate alumni network which can lead to future employment and business opportunities. These benefits stem from ties of brotherhood that will continue for the rest of your life. Beta Sigma Epsilon has help bring diversity to UA, and join a Fraternity that help grow.
Hello, Potential members. This page is design to help inform you of the benefits of becoming A "Beta Sig" Brother. The Beta Sigma Epsilon Rush Chair is Eric Wright. For more information, please contact him at ekw@email.arizona.edu
REQUIREMENTS:
1. GPA: Incoming Freshman > 2.5 (on a 4.0 Scale), Transfer Students > 2.5 (on a 4.0 Scale)
2. MUST BE A FULL STUDENT - which mean you must maintain have registered with 12 credits or more and maintain this status for the entire semester.
3. Full out The BSE Membership Application, and turned it in to the BSE RUSH CHAIR or any BSE Officers.. Click on link to download a BSE Application CLICK HERE.
4. Complete all Rush Events, attend all interviews, and comply with all policies by the Chapter, IFC, and any applicable University regulations.
Other Rushing-related Links.