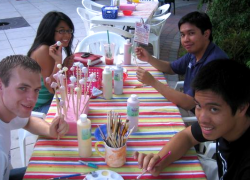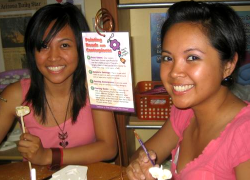 Update: 03/25/07



Hey members! The website is finally back on track again and we have updated the calendar for those of you who haven't been keeping up with Myspace. All dancers for FASA Fiesta should have this schedule already, but just in case it hasn't gotten to you yet, click HERE to see the schedule for our WEEKLY dance practices.
Don't forget to advertise FASA fiesta by posting this flyer and selling those tickets! The PRIZE for the person who sells the most tickets will be a new Nintendo DS Lite!

Contact PIA SALONGA to get your tickets:
psalonga@email.arizona.edu
www.myspace.com/uafasa
Have a Myspace? Support U of A FASA by linking us from your page with this button:
Update: 11/14/06



Hey everyone, sorry for the lack of updates! We ran into some minor difficulties, but here's the latest news and upcoming events:
FRIDAY, NOV 17 5-7pm: (Philanthropy + Social) Keep this night open! We are going to have a social night with community service integrated in it!
FILIPINO DANCES: (Dance Practices) Learn some traditional Filipino dances with Tita Ermalyn and Tress, our Fiesta Chair! Come every Monday night at 7:30pm.
TAGALOG 101: (Class) Want to learn the national Filipino language? Well, you can! UofA offers Tagalog classes taught by Tita Ermalyn! Sign up under CRL 101. (It's a great GPA booster, too.)
OPERATION CHIRSTMAS CHILD: THANK YOU for coming out! We greatly appreciate your volunteering time to wrap and stuff!! We LOVE our members! ♥
ALSO: Make sure to check out the photos section for pictures from Friendship Games!
Updates: 10/15/06



FRIENDSHIP GAMES
Hey guys, so the bus is packed and ready...now all Flo needs is the REST OF YOUR MONEY!!! If you're lagging, GET ON IT, because your seat would be the first to be considered given up for another person...AANNDD if you want to still go to Friendship Games, DON'T BE DISCOURAGED! Even though the bus is full, eboard feels you shouldn't miss out on the experience! Contact one of the lovely brady bunch and we'll work things out! =] Oh and of course GET YOUR CONTRACTS IN TO ANDI!
Also, be sure to keep practicing those cheers! Get them from our MYSPACE or click here.
Just as a reminder, for those who still need to get a contract in to Andi, or those who just want to go over what you'll be needing, you can download the Friendship Game packets here.
Update: 10/06/06



FRIENDSHIP GAMES: There are only 16 seats left on the bus. Try to turn in a payment to Flo ASAP to reserve a seat!!
MINI FRIENDSHIP GAMES BBQ >> POSTPONED to Sunday, October 15. 1-5pm @ Himmel Park
Need to register your team to participate in Mini Friendship Games? Download the registration form here! Turn it in by October 13.
BAKE SALE: Contact Andi, Pia or Gandessa if you'd like to help bake (Wed night, 10/11) and/or sell (10am-2pm, 10/12) via email or myspace.
PERCENTAGE NIGHT: at Oriental Express on October 12 ..after the meeting!
Update: 09/26/06



If you're planning on going to Friendship Games be sure to attend our next meeting as we'll be handing out FGame information packets.
Wanna go to the football game for free? Help FASA fundraise by selling water bottles! Sept. 30th
Make sure to keep getting those addresses for RUN 'N ROLL! ..FASA will get a percentage of the donations. So get those addresses!
Still don't know what Friendship Games is all about? FASA's bringing you a taste in the first annual Mini Friendship Games October 7! You MUST register your team in order to participate! DOWNLOAD THE PACKET HERE.