Prospective Members- Is CKI for you?
If you are considering joining the University of Arizona chapter of Circle K International, come join us at one of our weekly meetings every Tuesday at 7:30 pm in the Copper Room of the Student Union Memorial Center (SUMC). If you have any questions, please contact UA CKI President Lauren Vigil.
We also offer social gatherings from 6:30-7:30 every week to give you a chance to meet other CKI members and have some fun! Please stop by and see what CKI is all about!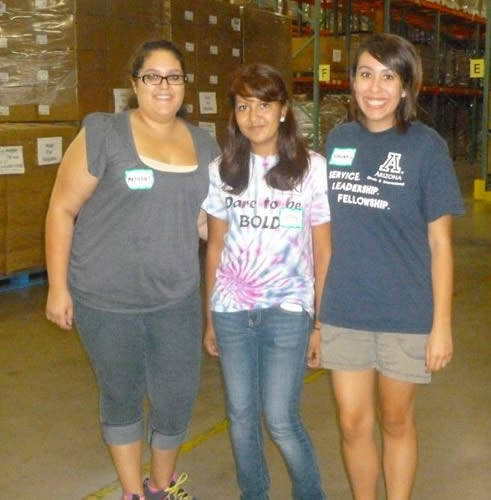 Current Members- Looking for something to do? What did you miss?
Please take a look at our club newsletter for upcoming and past events!
January 2014 Newsletter
See our club calendar below for a list of upcoming and past events!
January 2014 Event Calendar