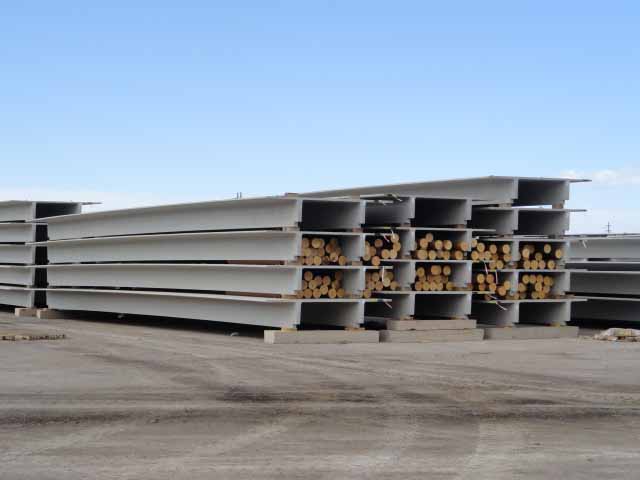 Coreslab Tech Tour
     Site tour of the Coreslab precast and prestressed concrete facilities in Phoenix, AZ. Tour included visits
to prestressed spandrel, double T, column, wall, and AASHTO bridge girder casting beds. An example of BIM modeling was also presented. Feb 14, 2012.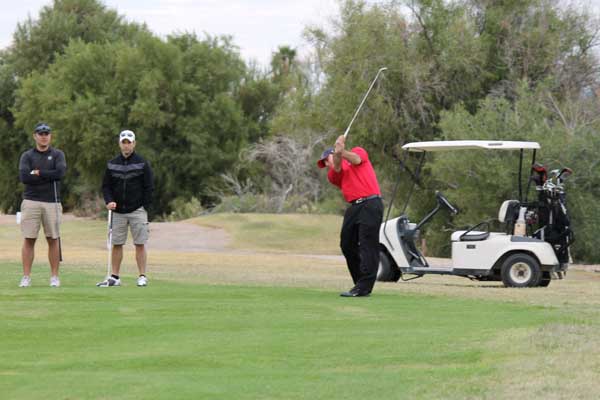 SCE Golf Tournament 2011
     Annual golf tournament fundraiser held at Fred
Enke Golf Course. Players competed in Closest to the Pin, Longest Drive, and a four player team scramble. Special thanks to our sponsors: HDR, Psomas, Rick Engineering, and Terracon. Nov 12, 2011.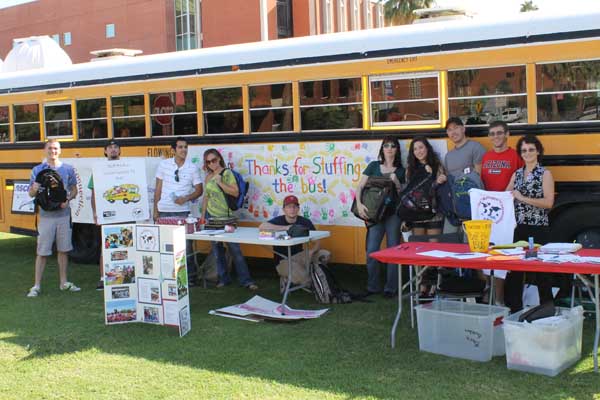 Stuff the Bus 2011
     Charity event on the UA Mall held by United Way
and the Arizona Refuge Connection to help give
school supplies to students in need. SCE members volunteered to help collect and count donations.
Sept 28, 2011.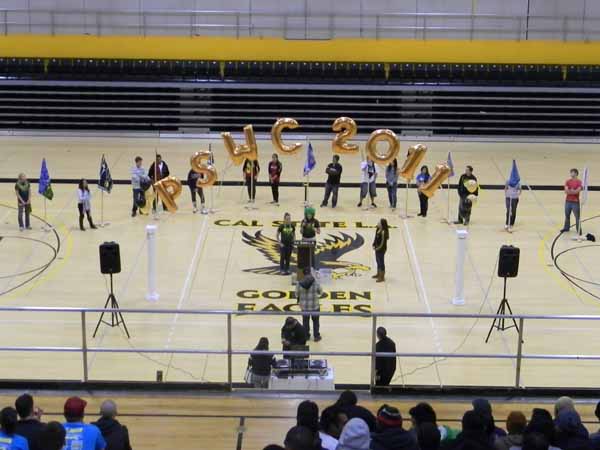 PSWC 2011
     Annual pacific southwest conference held at Cal State University, Los Angeles. Gallery includes event photos from environmental design, dog house design, canstruction, olympics, concrete canoe, steel bridge, volleyball, basketball, geotechnical design, surveying, and awards. April 2011.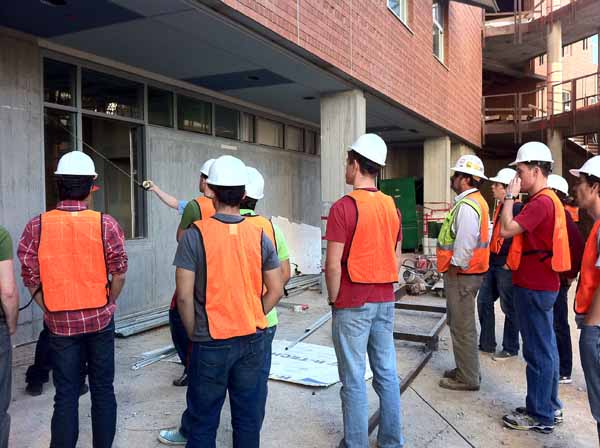 Highland Dorms Tech Tour
     Site tour of the recently opened Likins Hall on Mountain Ave and 6th Street. The hall was designed around a focus on sustainability, and features many innovations including green outlets, dual flush toilets, and passive water harvesting. The project was completed by Fall 2011 and features rooms for 369 residents. Jan 26, 2011.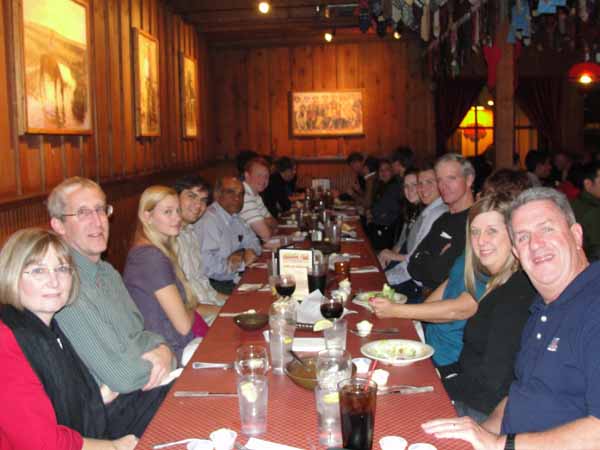 2010 Holiday Dinner
     Annual holiday dinner at Pinnacle Peak
Steakhouse in Tucson, AZ. Awards were given out
for Favorite Professor, Favorite Teacher's Assistant, Favorite Staff Member, and "Man of the Year".
Dec 4, 2010.
Contact Us


For website comments, questions or suggestions please email:
Victor Madrid vamadrid@email.arizona.edu
© 2012-2013 University of Arizona Society of Engineers. All rights reserved.